Jem and the Holograms #1
Thanks to PreviewsWorld.com here is list of comics out today! What will you be bringing home?
Here are our top picks for the week! pick up your copies below!

Inhuman #13 - $3.59
Great jumping on point as all the threads in INHUMAN year one are woven together! The NuHumans are a valuable currency in the new world order and someone is working hard to control their destiny.

Tomb Raider #14 - $3.59
" Tomb Raider is the quintessential example of a reboot done right."-Gaming Trend The second issue in a new arc from the writer of the Tomb Raider 2013 video game-Rhianna Pratchett! Lara and her friends must leave London in order to save a friend's life from a mysterious organization! However, there is danger lurking in the shadows that threatens to destroy them all!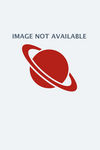 Deadpool #44 - $3.59
First: Deadpool let loose in an oil field! Then: Deadpool & Shiklah enter the Tomb of Scariness! Guest-starring Omega Red and damned dirty bamfers! Parental Advisory

Samurai Jack #17 - $3.59
Jack and the Thief team-up to discover the mysteries of the secretive man known only as the 'Master of Time.' Is this finally the way home for our solemn samurai?

Marvel Comics Now Deadpool Artfx+ Statue - $47.99
A KOTOBUKIYA Japanese import! Now that the Avengers lineup is complete, Kotobukiya is expanding its Marvel Now! ARTFX+ line to include other mainstream Marvel Comics characters. First up is one of the most popular comic book superheroes in the business, Wade Wilson aka DEADPOOL! Formerly a member of the Weapon X program, the 'Merc with a Mouth' is a longtime assassin for hire and independent agent who's worked alongside just about every superhero and villain from the Avengers to X-Force and everything in between. Now the fourth wall-breaker invades your house with a fantastic new ARTFX+ statue! Created in 1991 by Fabian Nicieza and Rob Liefeld, Deadpool has never looked back and continues to appear in more and more books with his unique style and nonstop witty repartee, not to mention his trademark costume and extensive armory! Wilson makes a stunning debut in the ARTFX+ series as he crouches in preparation for an attack, drawing one of his swords from the sheaths on his back. Deadpool naturally......